Living in Montreal was one of my favorite experiences in life.  The people, the culture, the architecture, the food…  Then there were the underground malls, the Metro, the colors in autumn.  Did I mention the food?  It wasn't all perfect, but I loved it all just the same, with my apartment being no exception.  It was in the most perfect location I could ask for and it had this gorgeous wood floor that creaked with every step.  My favorite part about my Montreal apartment though?  The burnt-red brick walls.  Warming and cozy in the bitter winters and just as cooling in the summers.  I didn't realize how much I loved those brick walls until I came back to The States and didn't have them anymore.  I've tried to put some brick in my house ever since but, for one reason or another, it just hasn't worked out, money always being at the top of that list.  But I'm a "DIYer" and DIYers find a way to make things happen.  So how to do achieve the look and feel of a brick wall without actually installing an expensive brick wall?  Read on for a DIY fake brick wall.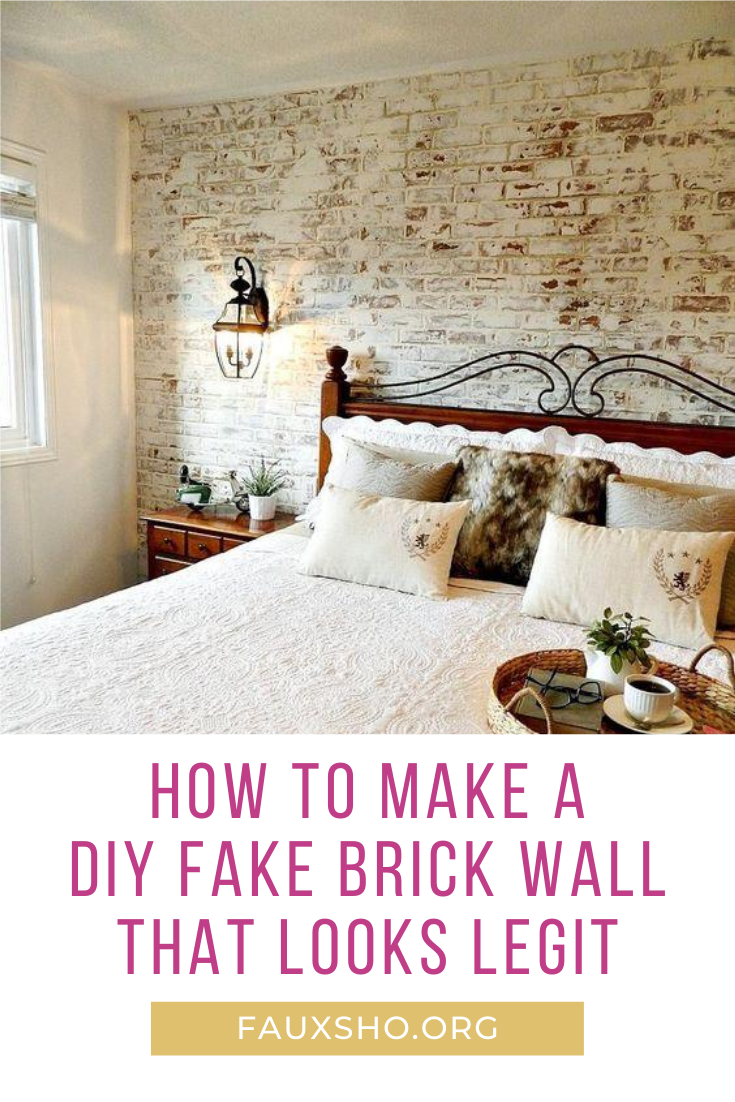 1. Faux Fo' Show!
Use faux brick paneling to show that brick look. Buy some from a home improvement store such as Home Depot or turn it into a DIY project, but either way, faux paneling is a super easy way to get the look without the cost. Jennifer Rizzo shares how to make your own faux brick paneling here.
2. Wallpaper
Red brick wallpaper is not only easy to find but it's just as easy to install. You can find some as near by as your local Target or Home Depot. You can also find some online from merchants like Wayfair. I LOVE the stenciled lettering!
3. Brick Veneers
With the most authentic look and feel of all fake brick, my favorite options is brick veneers. Just as veneer teeth are a "cap" or a kind of replacement to your old teeth, brick veneers are a kind of "cap" on an old wall.  Although it will require some careful but simple installation, don't worry because The DIY Network has you covered with an easy-to-follow tutorial.  You can find brick veneers at hardware stores such as Lowe's.  Just look at you go!  Next thing you know you'll be working as a brick mason. You will love this DIY fake brick wall!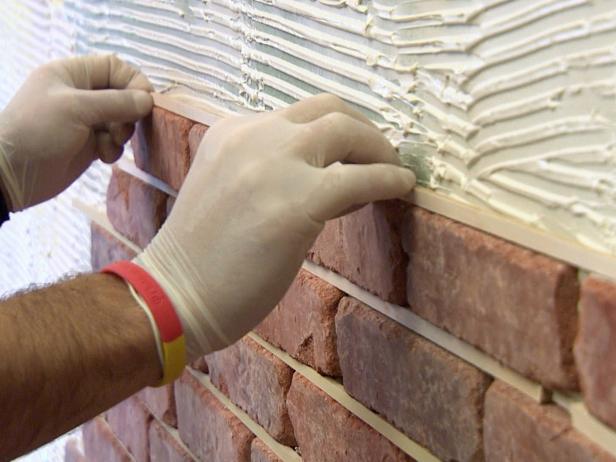 4. 3D Wall Stickers
A fourth option for capturing the brick look in your home is to apply 3D wall stickers. They come in sheets that are about 30 in², making them tremendously quick and easy to apply. They can be purchased online here. The sheets do come in various colors, but I recommend sticking with the earthen colors. Otherwise, I can hear the comments you'll get already…. "Follow the yellow brick wall!"
5. Faux Brick Styrofoam
For a smaller space, consider making a styrofoam brick wall. You'll need to buy or cut sheets of styrofoam into thin brick shapes and then distress the foam to give it a brick look (this somewhat tedious step is why I recommend only choosing this option for smaller wall spaces). To finish it off, simply spray the styrofoam with stone textured spray paint. For ALL the directions and necessary equipment, check out Craft Passion.
Now you know how to create your very own DIY fake brick wall!