How To Bleach Tie Dye: A Sweatshirt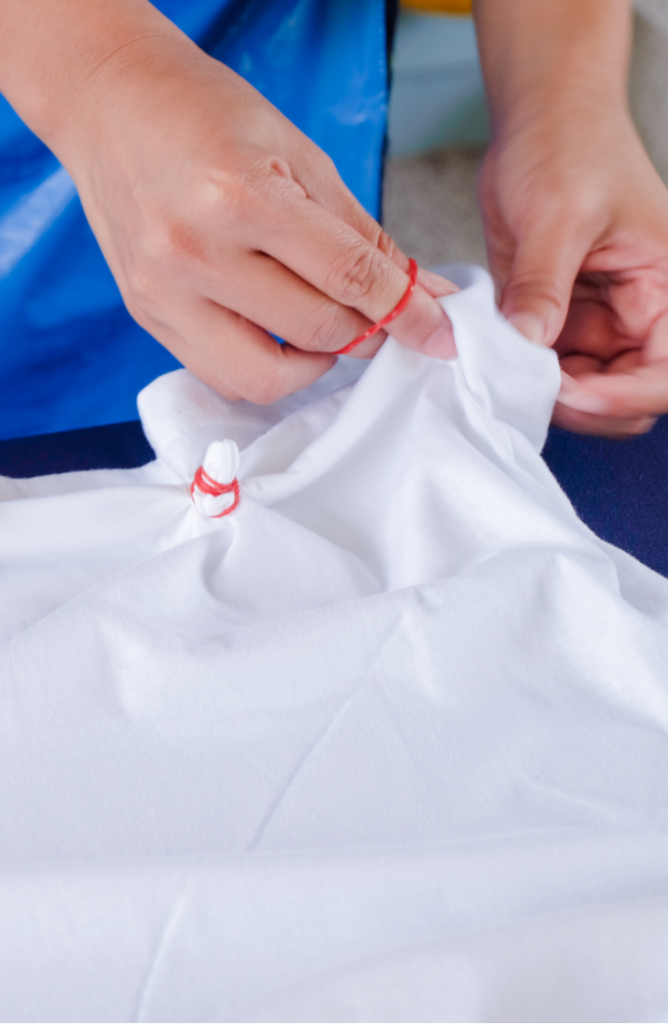 I know, you're sitting there thinking that a sweatshirt and a hoodie are the same thing. And yes, they are very similar. But one has a hood, and the other doesn't. When it comes to reverse tie dye for a sweatshirt, I'd suggest another pattern besides the accordion fold. This is called the "bullseye" pattern because you're essentially creating a multitude of concentric circles all over your sweatshirt.
Using the same tools as you did for the hoodie, begin by deciding how many bullseye circles you'd like and how large. They don't all have to have the same number of circles. Start by pinching a portion of the fabric together and securing it with a rubber band. Then pull a little more fabric and add another rubber band. The bands act as the circles of the bullseye, so the more rubber bands, the larger the bullseye. I'd suggest doing the front and back separately so that you have more control of the bleach.
Once you have the circles ready, give the sweatshirt a good spray with the bleach mixture. Allow the bleach to work its magic for 20-45 minutes before washing the hoodie in cold water and tossing in the washing machine. Then enjoy your totally awesome sweatshirt!