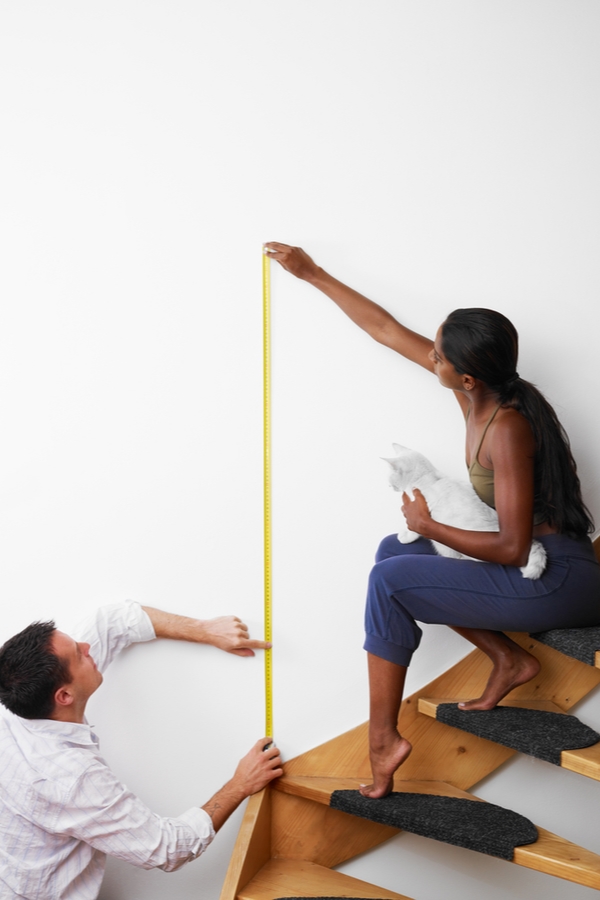 Adjust the wires or brackets on the backs of your pictures so that they are all the same distance from the top of the frame. This makes hanging your pictures symmetrically a lot easier.
Generally speaking, you should hang your first picture at the top of the staircase, and the last one over the bottom stair tread. Space the rest of your pictures evenly over the remaining stairs in between.
Take the time to measure the wall from the top of the stair to where you want your pictures to hang. That distance should be the same over each stair. For ease, mark this distance at the top stair and the bottom, then use a chalk line or laser level to mark the line where pictures will hang.
Pictures should also be spaced an equal distance apart as you move up or down the staircase.