Dollar Tree Backyard Game 05: Marble Run!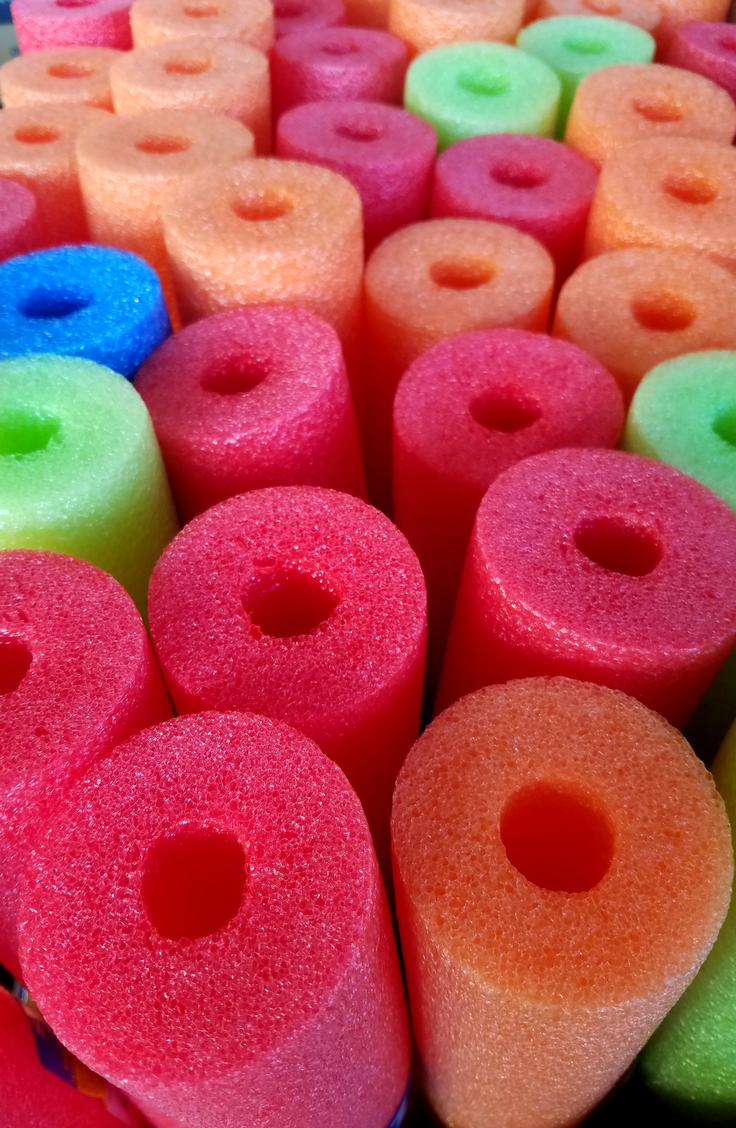 One of my favorite activities to get my kids thinking creatively and have fun is to give them odds and ends with a mission. Giving your kids some pool noodles, tape, scissors, string, and marbles is the perfect combo for a marble run! They can use other objects like trees, patio furniture, etc. to create the height of the run, and then the rest is up to them. They can cut the noodles in half for a tray or have the marble go through the middle of the noodle like a tunnel. The sky is the limit!
Before the kids start telling you they're SO bored, head to your local Dollar Tree and stock up on some boredom-busting supplies! That way you're ready to combat the summer blues with an active and unique activity.